By GoldenWest Management
Owning rental property continues to be one of the hottest investments in the United States especially in cities like San Diego where rents have continued increasing in recent years along with demand for rentals.
If you're planning on buying your first rental property, this article will provide you with 4 rental property investment tips that you should consider.
Tip #1 – Make Sure That You're Ready to Buy A Rental Property
Before purchasing your first rental property you should make sure that you're actually ready to own a rental because being an owner does come with extra responsibilities that you may not be ready to take on right now unless you hire a property management company from the very beginning.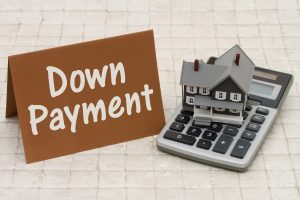 Tip #2 – Get Your Down Payment Ready
Since rental properties typically require a bigger down payment than an owner-occupied property you should be ready to come up with at least 20% for the down payment on your rental before you buy.
Tip #3 – Calculate Your Costs Before You Buy
Another important thing to do before buying your first rental property is calculate what your costs are going to be for your mortgage, property taxes and other expenses.
You want to know exactly what your monthly costs are going to be and if the rental will provide you with a solid cash-on-cash return of 6% or better.

Tip #4 – Start with A Low-Cost Property
Although home prices in many states are valued at $300,000 or higher, you can still find affordable rental properties in the $150,000-$200,000 range if you search for them.
It's best to start with a low-cost property because your mortgage payment and monthly expenses are obviously going to be lower than they would be with a higher priced property.
Depending on your financial situation, with a lower priced property can start saving for the down payment on your next rental almost immediately or refinance your first rental in a few years and use that money for the down payment on your second rental property
Learn More
To learn more investment tips for first-time owners, or to speak with us about our property management services, contact GoldenWest Management today by calling us at (866) 545-5303 or click here to connect with us online.