Are you planning on investing in multifamily rental properties in San Diego, Phoenix, or Las Vegas? If so, you're making a smart choice!
As with any investment, there are potential risks involved which can possibly affect your real estate investment, this is why in this article we will share with you several of the risks that you should be aware of when investing in multifamily rental properties.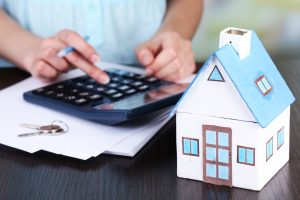 The Economy And Multifamily Rental Properties
In 2019, Multi-family rental properties continue to be the investment of choice for many Real Estate Investors across the United States, including famed investor Grant Cardone because, as he once said "more doors equals more income".
Sadly, for investors who don't have millions of dollars in capital to work with like Cardone, another economic downturn like what we saw in 2008 could adversely affect their multi-family rental property income.
Right now, the economy in the United States can be considered to be quite stable, if not even robust, but if the economy goes upside down as it did in 2008, massive job losses in California or other states could make it impossible for some tenants to pay their rents and cause them to look elsewhere for work.
When there are fewer jobs in an area than before, lack of jobs will also naturally make it more difficult for some owners to fill their apartments, condos, or town homes and they may have to accept lower rents if they want to fill those vacancies.

Investors Must Know What "Stage" The Real Estate Market Is In Before Buying Multifamily
In the real estate markets of Southern California, Phoenix, and Nevada, it's not been uncommon over the years for Real Estate to be affected by peaks and valleys in the market. We saw this happen last year when mortgage interest rates increased in August of 2018 and with that increase also came a drop in buying activity.
Investors who plan on buying multi-family rental properties in California or elsewhere across the United States should be aware off the stage that the real estate market is currently in just as they don't purchase a multi-family rental property at the wrong point in the market cycle and ultimately lose money.

Contact GoldenWest Management
Besides the risks that we've mentioned already in this article, some of the other potential risks that investors should be aware of include potential litigation risks, management risks, and competition from other multi-family rentals in the area where they are planning on investing in a multifamily rental property.
To protect your multi-family investment and ensure that is professionally managed contact GoldenWest Management stay by calling us (866) 545-5303 at or click here to connect with us online.
GoldenWest Management
Investment Property Solutions
CA LIC# 071791904