It doesn't matter how long you own rental properties, there will be instances where you may have to evict a tenant and when those times come, there are eviction mistakes that you don't want to make.
In this article, we will break down the most common eviction mistakes and the things that you can do to avoid making them.
Eviction Mistake #1 – Not Having A Formal Lease
The first eviction mistake that you don't want to make is not having a formal lease in place because without a lease you literally don't have a legal leg to stand on.
Some of the most common questions that should be covered in a lease include:
How much is the monthly rent?
When should rent be paid?
How should rent be paid?
What happens when rent is not paid by the due date?
How much will the late fees be, and how should they be paid?
What happens when the lease expires? Will it renew automatically?
Don't operate your business on a handshake, hire an attorney and have a lease created that's unique for your business. You won't regret it.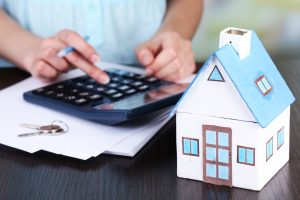 Eviction Mistake #2 – Getting Emotional
Owning rental properties should be treated as a business and that means you cannot get emotional regarding any aspect of managing them.
Sadly, many owners are emotionally tied to their rentals because one of their properties may be a former family home or they invested money into improvements that they would like in the rental property.
When you remove the emotional attachment to your rental properties you will see more ROI from your investment properties because you will be handling your properties as an actual business and make sound business decisions that will help you to earn higher profits from your investments.
Eviction Mistake #3 – Playing Favorites
Last of all, but most important, don't play favorites with your tenants. Make sure that you have a formal processes in place or every area of your business, especially when it comes to governing eviction procedures.
If you have formal procedures in place and follow those same procedures every time, you will ensure the long-term success of your business.
Get Property Management Here
For property management in Las Vegas, Phoenix or San Diego, contact GoldenWest Management today by calling us at (866) 545-5303 or connect with us online.
GoldenWest Management
Investment Property Solutions
CA LIC# 071791904