By GoldenWest Management
Thanks to the outcry of renters in the San Diego area who have been hit hard by the housing shortage the San Diego City Council has voted to outlaw vacation rentals in secondary homes while limiting short-term stays to just the homeowners primary home only.
This move will certainly hit investment activity in the short-term rental market hard while making it harder for anyone who lives out of town to own short-term rental property in the San Diego area.
11,000 Short Term Rentals Could Be Affected
The news of the City Council's vote spread fast and of course there were mixed reactions from people who support Airbnb style rentals in the San Diego area and those who oppose them.
On the positive side, the City Councils move may turn thousands of Airbnb vacation rentals in the San Diego area into long-term rentals.
Thanks to a recent article from the San Diego Union-Tribune we know that there are an estimated 11,000 vacation rentals in San Diego right now so having more inventory for renters to choose from will definitely make a big difference during the housing crisis.
Although more long-term rental housing is a good thing, many advocates of short-term rentals, including Airbnb itself, have voiced their opinion on how the city councils move is an "affront" to hardworking taxpayers who own Airbnb's and it may force travelers to seek alternate vacation stay options
Support from San Diego Residents
After word of the San Diego City Councils vote spread, the support was almost unanimous among residents and community advocates who have been fighting short-term rentals for years, especially in the beach communities where 40% of the rental inventory in cities like Mission Beach have been vacation rentals. – Source – San Diego Union Tribune
Short term rentals like Airbnb's aren't gone for good, if an owner meets the City of San Diego's requirements for short-term rentals, they may still keep their rental active but they are also going to have to pay hefty fees.
For example, the city is going to require owners who want to rent their entire home to pay a fee of $949 annually. This is believed to be the highest fee in the United States and it may cause many owners to turn their short-term rentals into long-term rental properties. – Source – San Diego Union Tribune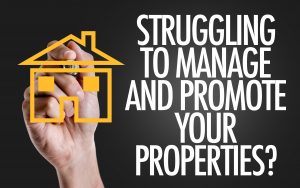 Get Property Management in San Diego
For affordable property management in the San Diego area contact GoldenWest Management today by calling us at (866) 545-5303 or click here to connect with us online.
GoldenWest Management
Investment Property Solutions
CA LIC# 071791904